DOMAIN NAMES
YOUR BUSINESS ON THE WORLD WIDE WEB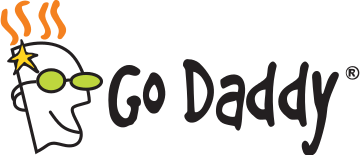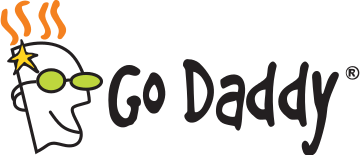 GODADDY
I'm sure you've heard of these people, right? They have some pretty funny commercials on TV and I've even seen their commercials during the Super Bowl.
GoDaddy is probably the number 1 go-to source for domain names. They have a huge selection of domain suffixes to choose from. They also run specials all the time and offer discounts when purchasing a domain for more than one year. In fact, if you think there's a good chance you will use your new domain longer than one year, you can save quite a bit of money by registering it for 2 or 3 years or longer. Renewals always cost more than your first year price.
GoDaddy offers other things besides just domain names, like web hosting and SSL certificates, but there are other companies that are much better suited to provide those types of services. For domain names though, you can't go wrong using GoDaddy. They have made managing our domains a breeze. Very user-friendly environment with great support, too.
CLICK HERE TO FIND A DOMAIN WITH GODADDY


NAMECHEAP
As the name implies, this company is well-known for their low prices on domain names. Sometimes you can get some incredible deals. If nothing else you might want to get on their newsletter so they email you when they launch a new special.
As with GoDaddy, Namecheap has also expanded into other services like web hosting but again, I recommend only using them as a domain registrar. They do not specialize in those other services like the hosting companies that I recommend.
It never hurts to shop around. I get most of my domains through GoDaddy but I do normally check Namecheap before I make my purchase just in case they have some deals going on at the time and I have actually gotten some incredible deals with them. Like a .com domain for $4.44 one time.
CLICK HERE TO FIND A CHEAP DOMAIN WITH NAMECHEAP